ThinC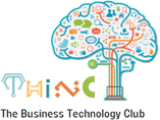 ThinC is the Product Management Club of MDI Gurgaon, dedicated to fostering the Product Management culture at MDI. The club keeps students engaged at the intersection of Business and Technology, with both being vital pillars to succeed as a manager in modern times. The club is divided into four verticals namely Product and Tech Analyst, Creative and Social Media, Event Management, and Corporate Engagement. All the verticals work in tandem to ensure the successful execution of events around the year and deliver high-quality content over numerous channels. The club also actively releases interesting Business-Tech related live projects available to the current batches, time and again.
ProdWizard: ThinC in collaboration with PM School conducts the National Product Management Case Competition. This event sees more than 400 registrations regularly from reputed business schools like IIM Bangalore, IIM Calcutta, XLRI, and IIM Kozhikode.
Speaker Series (Prodcast): We regularly host interactive sessions by industry stalwarts on the concepts and ideas of Product Management. Last year we saw the likes of Mr. Ankit Agrawal, Product Manager at Walmart, Mr Rohan Sinha, Senior Product Manager at LinkedIn and Mr Prabhav Gupta, Product Manager at Salesforce.
ProdMavericks: An initiative to facilitate knowledge transfer between students. Mentors – Mentees, simulate case interviews and discuss product management related guesstimates.
Imperium Events: Neurotrix and Qrosity are legacy events hosted every year during Imperium with participation from students across business schools in India.
Tech-Bits: Brief snippets on the latest developments in the technology domain, ranging from Chat GPT to Metaverse to AI/ML.
Compendiums and Casebook: Product Management Compendium and Casebook are designed to serve as a knowledge source for students which cover relevant topics including Big Data, AI and ML, Metaverse, Industry 4.0, etc.
Visit our website thincmdi.com to learn more about our team, goals and upcoming events.
Secretary – Abhimanyu Arora