IMpulse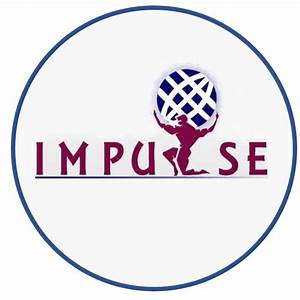 IMpulse is the International Business and Public Policy Academic Club of MDI Gurgaon. At IMpulse, we aim at providing opportunities for students to learn about international business, trade relations and public policy through reading materials, compendiums, case study competitions, research activities, and live discussions on concepts related to international business and public policy, throughout the year. The objective is to foster knowledge pertaining to global economic and trade activities along with the subtleties involved in public policy that affect the general public.
Being the International Business and Public Policy club, we are dedicated towards working with the entire MDI fraternity in providing knowledge, guidance and means of involvement for further research about the respective fields.
Zero Hour
The public policy quiz is conducted to test participants' knowledge on public policy and the international business economy, international and national trade regulations, geopolitical issues etcetera. Through probing questions we try to challenge the participants to think on their feet and highlight their knowledge in this particular realm of business.
Decision Accelerator: The Boardroom Simulation
Designed to place students into realistic corporate scenarios, where they analyse cases by applying foundation issues studied in core business courses. The simulation incorporates supply chain, finance, pricing, investment and marketing related areas where participants get to use their conceptual knowledge in a practical environment. The competition consists of two rounds: in the first, participants are
required to work on a case solution which they present before the jury in the second round.
Panel Discussion
This event is organised in collaboration with Delphique. Eminent speakers with a wide range of experience in the field of academics and industry, share their views and opinions on the respective topic. A topic of discussion relevant to the current business and economic scenario is chosen
Live Project Carnival
The club conducts a Live Project Carnival which oversees a turnout of 15+ companies including ABD India, LT Foods, Optimizory, Beardhood, amongst others. Every year, the event witnesses participation of 150+ students, who receive live projects from the choice of roles such as Project Management, Finance, BusinessDevelopment, Human Resources, Consulting etc.
Imperium 2022 Correction 2023
Advectius: The Public Policy Case Competition
Through this competition, the participants were put into the shoes of the Government of India and had to think critically and creatively tackle real-world problems by devising policy and initiatives. The goal is to inspire young management students to come up with innovative policy ideas and to contribute to the creation of frameworks to address the challenges faced by the policymakers.
Policy-Housie
Similar to regular housie, instead of numbers, participants will have international business/public policy related terms on their play cards. Phrases related to these terms were called out and there were subsequent prizes thereafter.
Champions for Change: Women in Leadership Conclave
Women occupy important positions in governments, businesses, academia, and other fields. However, there is still a long way to go as females remain underrepresented in leadership roles and continue to face challenges and berries to their advancement. Research has shown that companies with more diverse leadership tend to have better financial performance and higher employee satisfaction. Therefore, it is safe to say that achieving gender equality in leadership is not just a matter of social justice, but also a matter of economic competitiveness and organisational effectiveness. On account of International Women's Day, IMpulse hosted a panel discussion that aimed to address the challenges that women face in achieving leadership roles and the strategies that can be implemented to break down these barriers. We hosted a panel of high-level seasoned professionals with experiences in diverse background to take us through their journeys and give us a real worldview of diversity and organisations in the evolving social and economic scenario.
Secretary – Eva Gupta