Impulse
.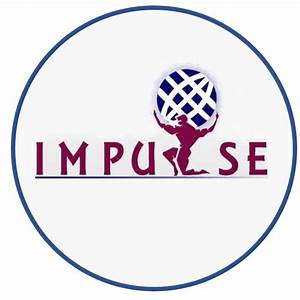 IMpulse is the International Business and Public Policy Academic Club of MDI Gurgaon which provides opportunities for students to learn about international business, trade relations and public policy through reading materials and compendiums, case study competitions, research activities on international trade, live discussions on public policy and constant updates on international affairs and public policy. The aim is to foster knowledge pertaining to global economic and trade activities along with the subtleties involved in public policy that affects the general public. It conducts events throughout the year, prominent of them being 'Advectius: The Public Policy Case study competition', 'Boardroom simulation', 'Live Panel discussion' and 'Women in Policy Making'.Being the International business and public policy club, it is dedicated towards working with all MDI students in providing the knowledge, guidance and means of involvement for further research about these fields.
IMmerse 2021, The Impulse month
a. Zero Hour - The Public Policy Quiz to test knowledge on diverse topics primarily dominated by public policies but also touch upon international economy, international trade regulations, geopolitical issues and multinational corporate strategies. The probing questions will challenge the participants to think on their feet and highlight their knowledge in this realm.
b. Boardroom Simulation - Designed to place students into realistic scenarios, where they can try various roles and apply foundation issues studied in core courses. The simulation incorporates supply chain, finance, pricing, investment and marketing related areas where participants get to use their conceptual knowledge in a practical environment.
c. Panel Discussion - The event was organized in collaboration with Delphique and the topic of discussion was 'National Education Policy'. 6 eminent speakers with a wide range of experience in the field of education gave their enlightening views and opinions on this decision.
d. Live Project Carnival - The club conducted a Live Project carnival as a part of the IMpulse month IMmerse 2021 which oversaw a turnout of 15+ companies including but not limited to Haldor Topsoe, Cine?polis India, Impact Consulting etc. The event witnessed participation of 150+ students and 50+ people received live projects from the choice of roles such as Project Management, Finance, Business Development, Human Resources, Consulting etc.
Imperium 2022
Advectius: The Public Policy Case Competition- Through this competition, the participants were put into the shoes of the Government and had to think critically and creatively tackle real-world problems within the society. Its goal is to inspire young management students to come up with innovative policy ideas and to contribute to the creation of frameworks to address the challenges faced by the Government.
Women in Policy Making - Achieving gender equality in the economy and political leadership has been an ongoing challenge for all nations alike. While many opine that there has been a substantial increase in female participation in politics, it is also seen that women are still underrepresented in political decision-making in India and across the world. With this thought in sight, IMpulse hosted a panel discussion that aims to address and assess the role of women in policymaking in India.
Secretary – Chandan Gupta