Opsession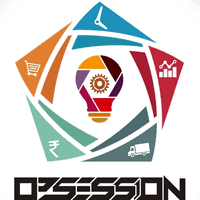 Opsession, the Operations and Supply Chain Management club at MDI Gurgaon, is a student-run organization that aims to connect students interested in Operations Management, supply chain, or logistics and introduce others to the field. The club serves as a conduit to career opportunities within the industry and leverages relationships with sponsoring organizations, alumni, and the MDI community to facilitate relationship building and technical development tailored to the needs of students.
Through a variety of activities throughout the year, Opsession aims to bridge the gap between classroom teaching and practical application by facilitating learning through competitions, quizzes, case studies, conclaves, live projects, and online journals. The club contributes to students' knowledge repositories through newsletters, annual magazines, flagship events, and industry exposure, cultivating and growing a strong pipeline of qualified students interested in Operations Management.
To equip students with the latest in supply chain management and help them stand out during the summer placement season, Opsession collaborated with the Confederation of Indian Industry (CII) to offer the Supply Chain Management Professional Certification (CII-SCMPro) this year. With the Fourth Industrial Revolution underway, it's increasingly important for students to prepare themselves for a world where the pace of technological innovation continues to accelerate. In the spirit of these developments, Opsession kicked off the year by hosting the first-ever Operations Trilogy 2021, a virtual mini-conclave encompassing events from the world of Operations, with the theme set to 'Industry 4.0: Revolution or Setback.'
One of Opsession's flagship events was Nation of Innovation, a MUN-based start-up simulation competition organized in collaboration with MILE (MDI's Incubation Lab for Entrepreneurship) and Infinite Pounces (Quizzing Club of MDI Gurgaon). The event brought together aspiring young minds in roles of entrepreneurs, investors, corporate representatives of MNCs, and government officials from the top MBA colleges of India and abroad.
Opsession also organized Opstalks, a speaker session aimed at spreading awareness of the latest trends and happenings related to the field of operations and supply chain. The session featured Mr. Venkatesh Seshadri, Head of Supply Chain Consulting at CII, who provided valuable insights into the field and its future scope. Participants gained clarity on the latest trends and happenings related to the domain of operations and supply chain, and the interactive session helped them gain a deeper insight into consulting as a career option.
Additionally, Opsession organized Opslite 2022, a 26-day infographic series explaining words and phrases related to operations. Starting from 26 English alphabets, the series covered concepts in brief, types, benefits, pros, and cons relevant to the topic. This knowledge sharing was done through daily posts shared on social media platforms such as Instagram, in which members of the club shared their expertise and enlighten the rest of the community about the different concepts and aspects of operations in a simple manner.
Finally, Opsession organized OpsHunt 2023, a treasure hunt competition based on operations and supply chain management exclusively for MDI students.
Secretary - Arun Mehta