Illumina

Illumina, the disguised market research festival organized by MDI has been providing companies the unique opportunity to study consumer behavior through creative disguised market research, designed by the students of MDI, under the guidance of faculty. With a successful track record of 25 years, Illumina is a cost effective medium of research conducted in the heart of Gurgaon. In the past, we have also hosted sponsors like SAIL (Steel Authority of India Ltd.), KFC, Pepsi, HUL, IOCL, OYO Rooms, HP, Decathlon, Tetra Pack, Nielsen, Lava, Corporation Bank, Union Bank of India etc. Illumina consists of four different formats which are as follows:
Urban Illumina - Market Research under the guise of a Diwali fun 'n food mela is conducted on the campus of MDI, Gurgaon during the Diwali time to study the behavior of urban consumers.
Indulge - Indulge is held at malls to target the affluent mall going crowd under the guise of talent hunt and fashion shows.
Rural Illumina - Market research is conducted in a DussehraMela in Pataudi village, Haryana to study the rural folks.
Expressions - In this format of Illumina it conducts disguised market research exclusively for kids aged 6-16. This event attracts the participation of over 500 children with activities like extempore, painting and essay writing.
E-Ilumina 2021 - lllumina, the market research club of MDI organized its 25th edition of the disguised market research festival on the 14th of November 2021 and was the first event to be conducted for the academic year 2021-22, although in online mode. On the occasion of Illumina's 25th anniversary, the theme of the festival was 'Reminiscence.' The Event received registrations from 1500+ individuals
The 25th edition of Illumina, E-Illumina, had 5 big highlights; Expressions, followed by a market research workshop conducted by Hansa market research, the largest Indian consumer research firm. Post these two events, there was Food-A-thon , Sponsored by KFC and was hosted for all the food-lovers across the country who participated in various games & food quizzes and were rewarded with amazing prizes. The event ended with giggles and laughter as Harsh Gujjral, a renowned stand-up comedy artist performed live for the students of MDI. This year Illumina also had a Case Study competition powered by EdTagwhere students across India had participated and showcased their skill to win cash prizes.
Live projects - Illumina brings in live projects for students partnering with big brands. Previous years, brands like Amul, HCL, Tata power trading gave live projects to students of MDI to help them understand the real world business problems.
Secretary – Garima Singh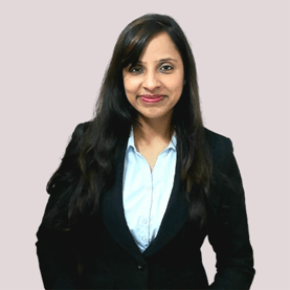 For any queries, feel free to reach out to us at: [email protected]