Delphique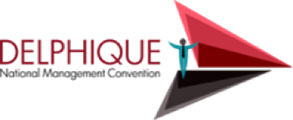 Delphique, The National Management Convention of MDI Gurgaon, has successfully concluded in its second virtual iteration. The 25th edition of MDI Gurgaon's red-carpet event surpassed all expectations through the exemplary events hosted.
We had Mr. Ron Malhotra (renowned Business Leader and Mentor), Mr. Saryu Ray (sea-soned politician and MLA), and Mr. Umesh Singh (former IPS), as our keynote speakers and their learnings and wide array of experiences in their respective fields were of im-mense value for attendees, participants and students alike.
In addition to such thought-provoking and insightful sessions, several prominent competitions were also held as a part of Delphique 2021. These include:
Vincenza: As India's first business coaching program, Vincenza, the business plan com-petition, saw overwhelming participation from students belonging to many of the best B-Schools in the country who chalked out great business strategies and presented them to our esteemed panel of judges.
Cerebro: MDI Gurgaon's national case study competition, Cerebro, was held in partner-ship with FieldAssist with the goal of developing solutions to real-world industrial chal-lenges.
MDI Gurgaon MUN: Over the course of two days, participants interacted and reflected on matters of worldwide relevance in a conference that simulated the United Nations committees.
In addition, Delphique 2021's flagship event, the Panel Discussion, was conducted on the topic "National Education Policy 2020 and its impact on Indian higher education", and put forth a platform that's rich in knowledge sharing and experience. We had the following dignitaries as the panellists for this year's discussion, which was moderated by our beloved Prof.Avanish Kumar (Economics and Public Policy, MDI Gurgaon):
Dr. S K Swain - Dean, Faculty of Education, BHU
Dr. Jandhyala B G Tilak - ICSSR National Fellow & Distinguished Professor, Council for Social Development, New Delhi
Prof. Dr. Anil Kumar – Professor of Economics, SRCC
Prof.Saumen Chattopadhyay - Professor, JNU
Mr. SumitPande - Former Executive Editor, CNN News 18
Prof.Arun Kumar - Professor, JNU
Secretary: Visakh Subramaniam