Delphique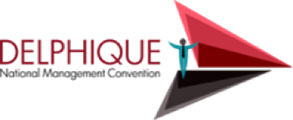 Delphique, the National Management Convention of MDI Gurgaon, has successfully concluded its 26th edition. Popularly known as the 'red carpet event' of MDI Gurgaon, it surpassed all expectations through the exemplary events hosted and received participation of ~1000 individuals from colleges all across India.
It featured the presence of India's first women IPS officer, Dr. Kiran Bedi, as Guest of Honour in the opening ceremony on December 2nd, 2022. She spoke about her book "Fearless Governance," which provided valuable insights into leadership principles and governance. Along with this enlightening session, Delphique 2022 hosted several prominent competitions. These included:
Cerebro
Cerebro is a national case study competition, that was conducted in collaboration with Mobi Kwik. The case study focused on the fintech ecosystem in India, with particular emphasis on offline payments, and posed questions for fintech startups looking to enter the market. The judges for the event were Manu Krishna Saxena and Dr. Ankur Roy. The winners were awarded a prize pool of ?1 lakh.
Vincenza
Vincenza is India's first business coaching program and a business plan competition that saw participation from top B-schools in the country who chalked out great business ideas and presented them to our esteemed panel of judges. The final round was held with five teams competing for a prize pool of ?1 lakh. The judges for the event were Gautam Kapur and Puneet Malik from Chanakya VC.
MUN
MDI Gurgaon successfully conducted its third annual Model United Nations on December 3-4, 2022, with two committees - UNHRC and ECOSOC - discussing Counter-Terrorism: Local Militias and what countries should do to tackle them and Insolvency and Bankruptcy - How to help emerging markets from falling into debt traps.
Corporate Rampwalk
This was the debut edition of the Corporate Rampwalk, where students got the chance to don corporate attire and present themselves professionally. The event had two judges, Praachi Nagpal and Anurag Verma, who evaluated the participants. The prize pool for the winners was ?50k.
Panel Discussion
A panel discussion on "India's position in mending the resource supply chain broken due to Russia- Ukraine War was organized on the last day of Delphique 2022. The event was moderated by Professor Manoj Kumar Srivastava (Associate Professor and Area Chairperson of Operations Management at Management Development Institute, Gurgaon) and featured panellists including -
Dr. Sunil Ashra- Professor of Economics, MDI Gurgaon
Mrs. Mitali Nikore – Founder, Nikore Assosciates
Dr. Sanjay Gupta - Professor of Transport Planning at the School of Planning and Architecture, Delhi.
Professor Arun Kumar- Retired professor of Economics from Jawaharlal Nehru University
Dr. SK Gupta – MD, RVO Institute of Cost Accountants of India
Secretary: Aditi Raghuwanshi