Toastmasters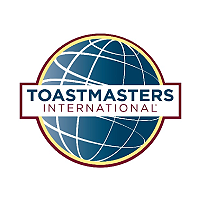 MDI Gurgaon Toastmasters Club offers a dynamic platform for aspiring managers to refine their communication and leadership skills. Through weekly meetings, members engage in both prepared and impromptu speeches while taking on diverse meeting roles. They also have the opportunity to compete in speech contests at various levels, from the club to the international stage.
The club is affiliated with Toastmasters International, a nonprofit educational organization headquartered in Englewood, Colorado. With approximately 280,000 members in over 14,700 clubs across 144 countries, Toastmasters International has been empowering individuals from diverse backgrounds since 1924, helping them become more confident speakers, communicators, and leaders. The vision of Toastmasters is to be the first-choice provider of dynamic, high-value, experiential communication and leadership skills development.
Guided by core values of Integrity, Respect, Service, and Excellence, MDI Gurgaon Toastmasters Club is registered with Toastmasters International (club number 07676367) and is currently associated with Area F3, Division F under District 41.
Co-ordinator: Abhigyan Tiwari