Director's Message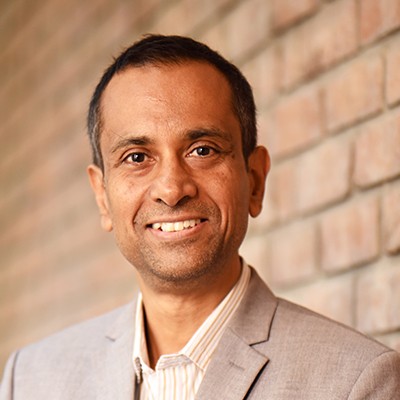 Dr. Rajesh Chakrabarti
Director, MDI Gurgaon
Management education is at the cusp of a major shift. Technology, geopolitics and rapid innovation conspire to craft the futures of today's students very differently from that of generations before them. Standard curricular approaches, models and structures struggle to arm students with the skills they need at the workplace. What can be "taught" in a classroom is already available online, usually free. Recruiters increasingly look for a combo of minds that can deal with unfamiliar landscapes, strategize in a VUCA world, and passion that can galvanize teams and execute in the face of surprises and disappointments. As the pandemic has shown us, public service today demands novel approaches to solve unprecedented challenges and relentless innovations. It sure ain't the 2010s anymore!
Young at 50, MDI is uniquely poised to take on these challenges. Consistently ranked among the nation's best, it creates the best peer learning environments – powered by the intellect, energy and excitement of one of India's brightest student bodies -- across programs in traditionally corporate-focused business as well as in the art of governing. Guided by a world-class faculty -- seasoned and research-active – it enables learning with best-in-class infrastructure in (or virtually linked to) a verdant campus at the heart of one of the country's most buzzing corporate and entrepreneurial hubs. MDI alumni run corporate behemoths and launch unicorns. It provides the perfect setting to reflect on the questions that matter – in business and public policy -- with the connects to help the answers make a difference.
At MDI, we realize that life after 50 will be different. It will be inevitably global, digital and experiential. Paradigms can no longer be taught; they need to be shaped. Businesses will range from global to hyperlocal. Cultural ethos shall continue to define societies and yet borders will be more porous than ever. The agility demanded of a public official and political leader will rival that of tech entrepreneurs. We cannot wait to be part of that action!
Whether as an aspiring B-Schooler, or a motivated public official, a corporate executive, a passionate entrepreneur, a seasoned recruiter, a global scholar or an aspiring academic, it is more likely than not that you will find what you want at MDI. Come, talk to us. Drop a line; or better still drop in, when things permit. Who knows what we can create together?
Dr. Rajesh Chakrabarti
Director, MDI Gurgaon
Email: [email protected]