Director's Message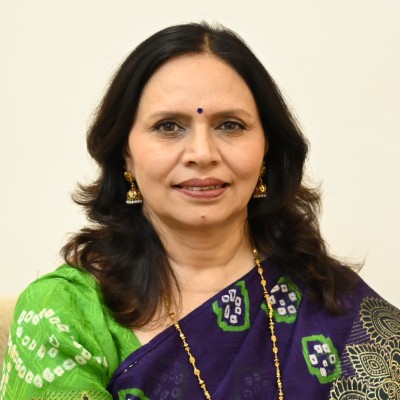 Prof. Sangeeta S. Bhardwaj
Acting Director, MDI Gurgaon
MDI Gurgaon was established in 1972 and has a glorious history and exceptional legacy. Over the years, we have charted our unique trajectory showing remarkable growth, stability and resilience. We have strengthened ourselves in education, training, research and consultancy and have been ranked consistently among the top ten business schools in India. While this is commendable, we strive to achieve more with the active support of all our faculty and staff.
The changes in the education environment, be it National Education Policy 2020, IIM Bill 2017 or setting up of campuses of foreign institutes in India have challenged us to come out of our comfort zones and address and adapt to the same. Thus, it is time for us to move to a higher orbit with agility to explore and create opportunities for ourselves. It is important to be able to anticipate and adapt to these challenges in order to maintain the long- term viability of the organization. Our strong network of alumni and their support contributes to achieving our goal.
As we move forward, we are committed to aligning our mission, vision and core values with our actions. We want to create an education system that is equitable, inclusive, and focused on the holistic development of the student. To achieve this goal, we must constantly strive for innovation and excellence in all our endeavors. This means staying up-to-date with the latest business practices and technologies and providing our students with the skills and expertise they need to succeed in an increasingly competitive global economy. The complexity of worldwide markets arising due to Industry 4.0 factors must be woven into the curriculum. We aim to equip our students to operate successfully and navigate through the uncertain and ambiguous environment.
Along with this, there is pressing requirement for future leaders to be responsible citizens. They must show remarkable responsiveness towards creating sustainable alternatives and give a better world to our coming generations. Considering the sustainability aspects and its impact on the environment and society is essential. It includes reducing the carbon footprint, minimizing waste, and ensuring that operations and business practices are ethical and responsible. We are committed to creating value for all our stakeholders.
Prof. Sangeeta S. Bhardwaj
Acting Director, MDI Gurgaon
Email: [email protected]