Director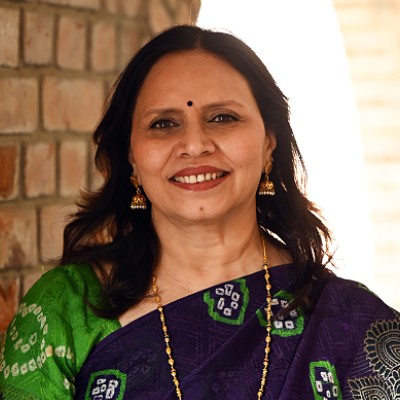 Prof. Sangeeta S. Bhardwaj
Acting Director, MDI Gurgaon
Prof. Sangeeta is Acting Director Management Development Institute Gurgaon and Professor Information Management Area, MDI.She is M.SC (Maths), M.M.S. (Master of Management Studies), M.E.(Systems and Information), and a Ph.D. from BITS, Pilani. She has spent more than 21 years in MDI Gurgaon. She has 6 years of corporate experience.
She believes in execution excellence and her fundamental leadership mantra is that an idea is only as good as its execution.With this approach, she has successfully completed many projects in MDI Gurgaon including implementation of Oracle PeopleSoft ERP. As Dean Graduate programmes and Dean Accreditation, Quality Compliance (former), she has worked towards making MDI a sustainable campus and the quest continues.
She has done consultancy for organization where she has helped them with IT Roadmap and Detail Project Feasibility Report of implementing ERP and implementing IT transformation Project.She has also worked extensively with BPO companies where she identified the training needs of middle-level BPO managers, developed and delivered training programs for large BPO companies.She has served as a jury member for evaluating the Digital transformation projects of public sector enterprises and served as a Member Board of Studies, USMS GGSIP University.
She has researched extensively in the area of IT Outsourcing / BPO, emerging technologies, and knowledge management. Her Case "Can WorkFrom Home Policy Hurt Employee Morale?, was published in HBR April 2015.She has more than 50 research publicationsin international and national (EJIS¸ BPMJ¸ Vikalpa etc.) journals.
Prof (Dr.) Sangeeta Shah Bhardwaj
Professor Information Management
Acting Director
Management Development Institute Gurgaon