Unleashing the Power of Data: Introducing PGDM in Business Analytics at MDI Gurgaon
July 20, 2023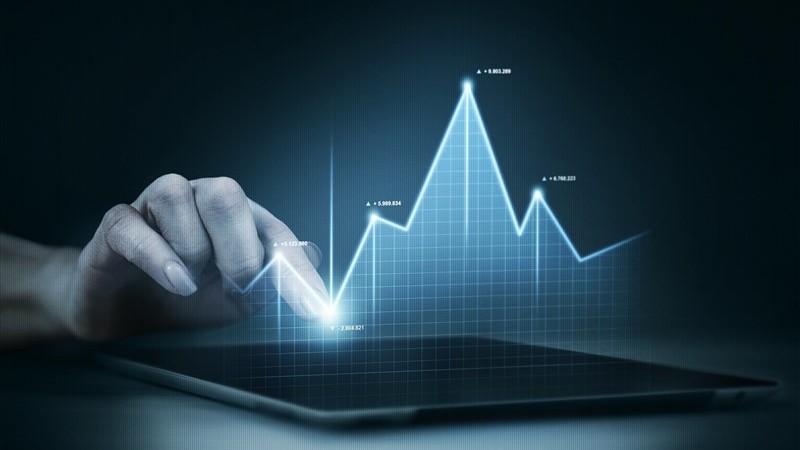 "There were 5 exabytes of information created between the dawn of civilization through 2003, but that much information is now created every two days."
~ Eric Schmidt (Executive Chairman, Google)
In today's data-driven world, businesses are constantly seeking innovative solutions to navigate the ever-changing market dynamics. Harnessing the immense potential of data has become a paramount factor in driving success and staying ahead of the competition. Business Analytics is one of the significant factors that has contributed significantly to guiding businesses towards more success. The analytics field has evolved from just displaying the facts and figures into more collaborative business intelligence that predicts outcomes and assists in decision making for the future. To empower the future leaders with cutting-edge skills and expertise in this field, MDI Gurgaon proudly introduces the Post Graduate Diploma in Management (PGDM) - Business Analytics course, starting from July 2023.
Embracing the Data Revolution
With the dawn of data era, the businesses across all industries are realizing the transformative power of data analytics. Organizations are seeking professionals who can decipher complex data sets, identify patterns, and extract meaningful insights to make informed decisions. The PGDM-Business Analytics programme at MDI Gurgaon is tailored to meet this growing demand for skilled data analysts and data scientists.
Learn all about Responsible AI
The world has moved beyond AI now. Responsible AI transcends mere functionality and performance, encompassing ethical considerations and ensuring that AI technologies are developed with a focus on fairness, privacy, and societal impact. Additionally, Explainable AI seeks to demystify the decision-making process of AI algorithms, enabling humans to understand how and why certain conclusions are reached. MDI's PGDM-Business Analytics programme will focus on such relevant & invigorating business aspects.

Gain Insights with Robust Curriculum
The curriculum of MDI's PGDM-Business Analytics program is meticulously designed to provide a comprehensive understanding of data analytics, statistical modelling, machine learning, and data visualization. Students will be exposed to cutting-edge tools and technologies that are shaping the industry, enabling them to apply their knowledge in real-world scenarios effectively. PGDM-Business Analytics programme attempts to groom holistic business managers with following capabilities:
• Global Mindset and Sensitivity with flexibility and resilience
• Capability to address business problems and situations through the lens of analytics
• Capability to manage uncertainty & complexity in different business scenarios
• Understand and apply emerging and next-generation analytical technologies, practices, and tools
• Capability to identify patterns, analyse data, and present logic-based solutions
Experiential Learning & Industry Exposure
MDI Gurgaon, as an educational institute, believes in learning by doing. The PGDM-Business Analytics program provides ample opportunities for students to engage in hands-on projects, case studies, and internships with leading industry players. Collaborations with top-notch organizations offer a platform to apply theoretical knowledge in real-world scenarios, preparing students to tackle the challenges of the corporate world confidently.
Expert Faculty & Industry Mentors
MDI's faculty are renowned experts, bringing a wealth of academic and industry experience to the classroom. The eminent educators provide personalized guidance and mentorship to students, ensuring that they are well-equipped with both technical and soft skills required to excel in the industry. In addition to MDI's esteemed faculty, 20 percent of sessions are kept for industry practitioners in each course. MDI also conducts workshops with industry leaders, providing students with insights into the latest trends and practices in the world of business analytics.
Career Opportunities and Beyond
With the rapid expansion of data analytics across various sectors, graduates of the PGDM-Business Analytics program are poised to enter a world of exciting career opportunities. From consulting firms to tech giants, from financial institutions to healthcare organizations, the demand for skilled data analysts is omnipresent. Furthermore, as businesses continue to recognize the value of data-driven decision-making, the career growth prospects for data analysts and data scientists remain unparalleled.
"Without big data analytics, companies are blind and deaf, wandering out onto the web like deer on a freeway." ~ Geoffrey Moore, Management Consultant
A Step towards Contemporary Education
The introduction of the PGDM in Business Analytics course is a testament to MDI's commitment to evolve and embrace contemporary education, whilst fortifying its legacy of 50 years. The very relevant education of PGDM-Business Analytics program is visioned to lead a young professional onto an exhilarating journey of exploration and innovation. With this particular endeavour, MDI Gurgaon aims to prepare our future leaders who will drive economics and nations via the data revolution. Together, let's unleash the power of data and shape a future of informed and data-driven decision-making. If you wish to pave the way for a data-powered future, then a catalyst of befitting prestigious education awaits your footsteps.