The JSW Challenge 2022
October 14, 2022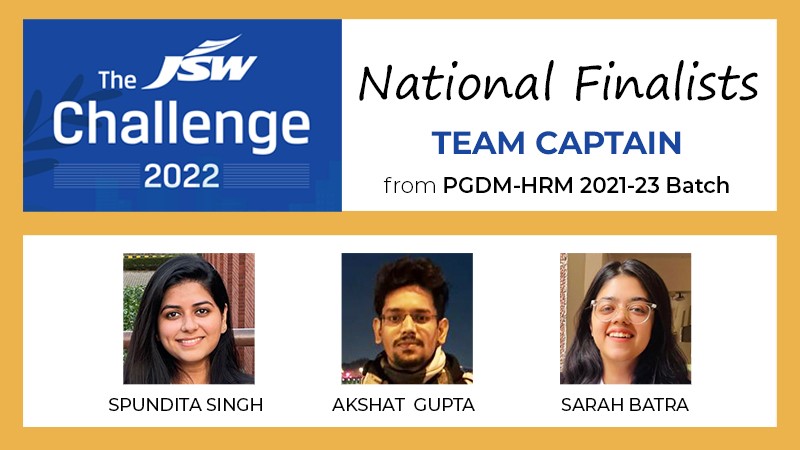 MDI Gurgaon has had a rich legacy of excellence in prestigious competitions. The latest addition to this list is team Captain-the team that has made it to the Grand Finale of the JSW Challenge 2022.
The 2022 chapter of the JSW Challenge, which is a nationwide business case study competition, saw entries from 360 teams from various B schools of India. For the second round, 90 teams out of the above mentioned were selected of which 10 teams made it to the Finals.
MDI is proud to announce that one of the competing teams is from the institute.
MDI Gurgaon extends heartfelt congratulations and best wishes to team Captain, with members Akshat Gupta, Spundita Singh, and Sarah Batra from PGDM-HRM 2021-23.