The Indian Metropolis: Deconstructing India's Urban Spaces - Book Launch
March 22, 2023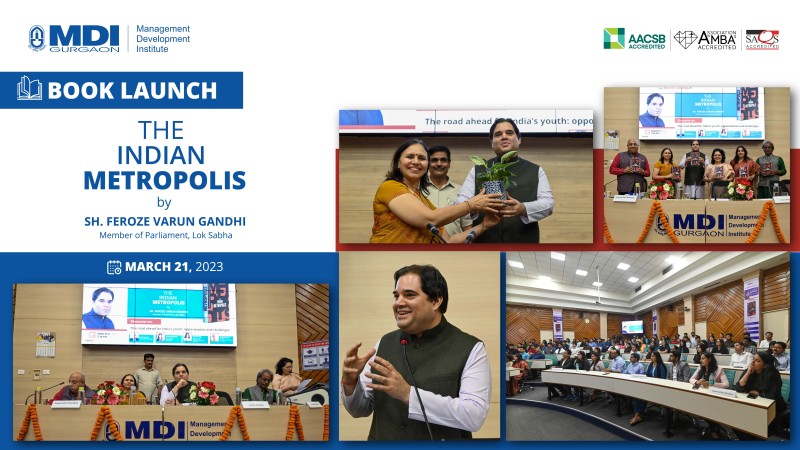 MDI Gurgaon was honoured to host Sh. Feroze Varun Gandhi, Member of Parliament, for the launch of his new book 'The Indian Metropolis'. The session was attended by Dr. Sangeeta Shah Bhardwaj, Acting Director, MDI; Dr. Jyotsna Bhatnagar, Dean Research; and Mr. Annurag Batra, Member, Board of Governors, MDI.
Mr. Gandhi's book highlights the pressing issues faced by Indian cities and provides innovative solutions to overcome these challenges. His speech focused on the challenges and opportunities for the youth of the country and their potential to bring about positive change in India. He urged the audience to become change agents of tomorrow and catalyse the shaping the country's future. His message was clear- the future belongs to the young, and they have the power to transform India into a better nation.The session was informative and inspiring, and was well-received by the audience, comprised of students, research scholars and faculty members.
MDI was honored to host such an esteemed personality and we are proud to have contributed to the dialogue on the future of our country.