Orientation Programe for Incoming Exchange Students'
October 19, 2022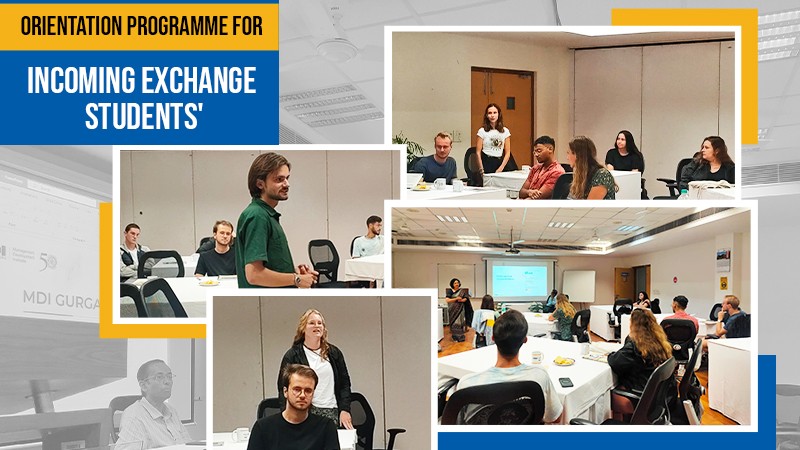 An incredible journey has begun for the incoming exchange students at MDI Gurgaon.
An orientation program was organized by the Global Engagements Office to welcome incoming exchange students from various Partner Universities to help them settle in and to get to know each other and the Institute.
The program started with a welcome note including introductory sessions by Dr. Rajesh Chakrabarti, Director, MDI Gurgaon, and Prof. Anjali Kaushik, Dean-Strategic Initiatives, MDI Gurgaon giving students an overview of the campus life and academic programmes.
The program was designed to help students get familiar with each other, this included ice-breaking sessions, fun-filled training, and engagement activities. The exchange students were also familiarized with the culture and heritage of India and during their stay students will have the opportunity to learn the value system and explore India's rich cultural heritage.
International relations committee of MDI students assigned buddies to all incoming students to facilitate them in their academic activities and social connections on campus. The program concluded with a vote of thanks by the Faculty-In-charge Prof. Ruchi Agarwal.
As part of the learning module, a sightseeing trip for the incoming students was planned to the cultural and heritage sites of the NCR region.