MDI Gurgaon Inaugurates its First Online-PGDM Programme
January 27, 2023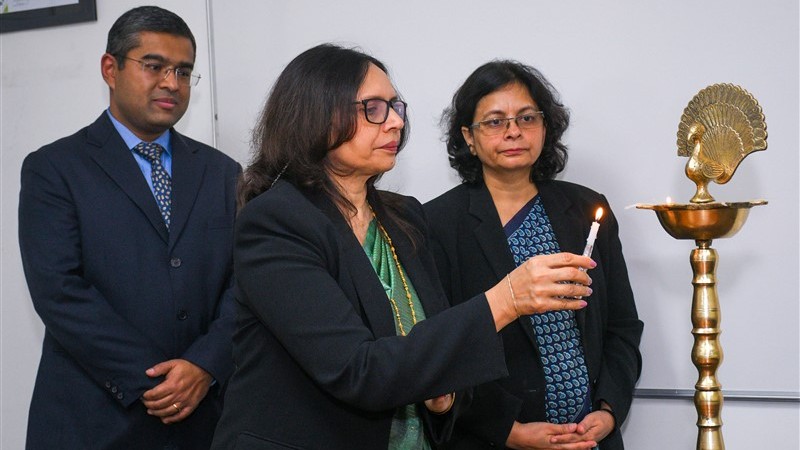 The contours of higher education are changing and changing fast. The pandemic has accelerated this development. Now you are able to access premier education without having to leave your jobs. The All India Council for Technical Education has given approval to MDI Gurgaon to launch its prestigious Two Year Post Graduate Programme in Management in online mode. MDI launched its first batch of Online PGDM on the 25th of January.
This rigorous, Two-Year AICTE approved programme is focused on professionals, with experience. The programme is not location dependent. It is beamed direct to device, and the use of latest technology makes it highly interactive and engaging. The first year would cover the core subjects. In the second year, the students have the option of choosing two elective streams. Classes are held on weekends and after office hours on weekdays.
A unique feature of this programme is the expected participation of guest faculty from international Business Schools. Thanks to Technology, they are just a computer away!!
There would be three campus immersions. Students would get to form strong bonds and also have the opportunity to network with leaders from the industry. There would also be a strong focus on career growth and acceleration.
Prof. Sangeeta Shah Bhardwaj, Acting Director, MDI Gurgaon congratulated the students. She addressed the changes taking place in education, the thrust as per the new education policy and the impact of Technology. She talked about how this programme could reshape one's career path. Participants will learn to operate from an end-to-end, enterprise-wide perspective.
Prof. Anjali Kaushik, Dean – Strategic Initiatives, MDI Gurgaon welcomed the experienced and diverse class. She traced the achievements of MDI and sketched out the salient features of the programme. She stated how the programme has been customized and the use of technology, which would give the participants a highly engaging experience.
Mr. Ashutosh Chadha, Director and Country Head, Government Affairs & Public Policy at Microsoft was the guest of honour. Addressing the students, he touched upon the "Career paradox." The rapid changes taking place and sketched the future scenario at work. He emphasized the need for a learning mindset, reinventing Growth, Building Trust and Teamwork, and being eager, hungry and bold. He ended with three Leadership Mantras – Aim to do what you enjoy, but also enjoy what you do, enable others to climb the ladder and to work with uncompromised integrity.
These are exciting times for those looking at higher education. Enabled by high Technology, major developments are taking shape. Location is no longer a constraint. You have the opportunity to learn at your own pace. You have wider choice. You get an immersive experience. You earn your PGDM from wherever you are located, without any compromises.