Convocation 2022
June 14, 2022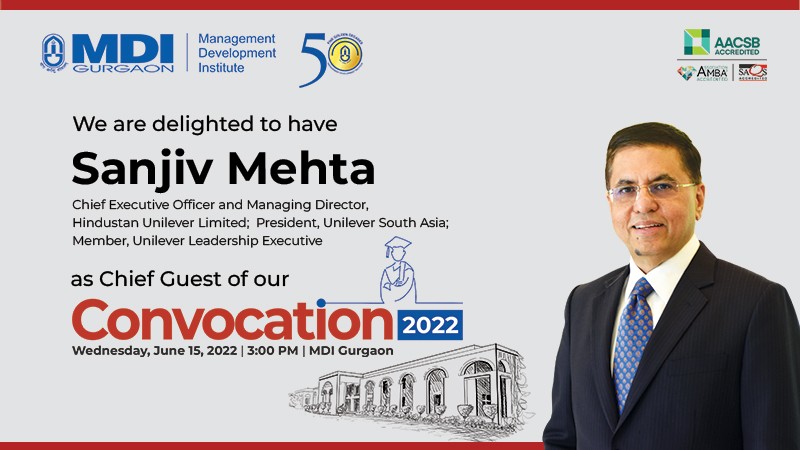 MDI Gurgaon will host its Convocation Ceremony 2022 for the graduating batches June 15 at 3 PM on the Library Greens.
We are delighted to have Mr. Sanjiv Mehta, Chief Executive Officer and Managing Director of Hindustan Unilever Limited, President of Unilever South Asia, and Member of Unilever Leadership Executive as the Chief Guest for the Convocation Ceremony. Hindustan Unilever Limited is India's largest fast-moving consumer goods (FMCG) company. As President, Unilever South Asia, Mr. Mehta is also responsible for The MNC's businesses in South Asia having a combined turnover of over $8 billion. He is also a member of Unilever's Global Executive Board (Unilever Leadership Executive) which runs the global consumer goods giant.
We look forward to welcoming you to this Convocation Ceremony which we are privileged to hold in the physical mode after two years of the pandemic.