Campus Round Winners - TGC2022
August 26, 2022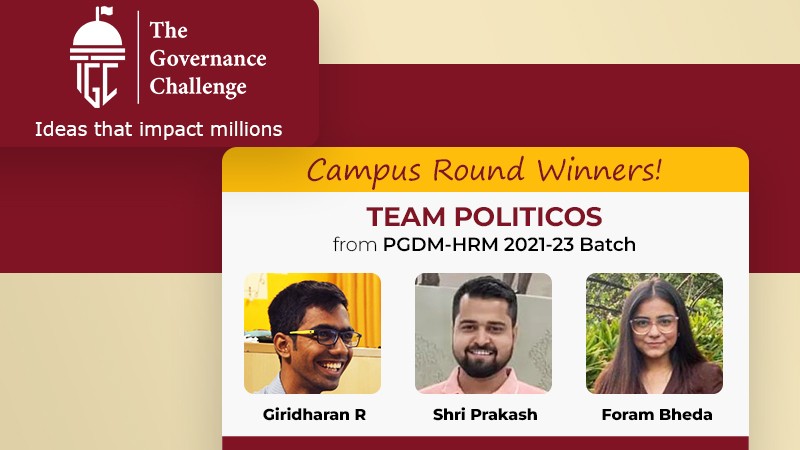 Winning any competition is the most wonderful accomplishment in life. It is an energizing time throughout life. MDI fraternity congratulates Team Politicos - Giridharan R, Shri Prakash Tiwari, and Foram Bheda winners of the Campus Round of TGC2022!
The Governance Challenge (TGC) – Ideas that impact millions is India's 1st national governance case competition for 25 premier business and public policy schools in India. TGC is a platform set forth for students to pitch and present their game-changer solutions to government decision-makers and marquee impact investors to complex challenges that impact millions of citizens. In its inaugural year - TGC 2022 is an independent ecosystem initiative supported by the Government of Haryana with Samagra | Transforming Governance as the Organising Partner, Unstop (formerly Dare2Compete) as the Platform Partner & ThePrint as the Digital Outreach Partner.
The finalist teams will make a 10-minute pitch to a panel led by the Chief Minister of Haryana along with senior bureaucrats.
Team Politicos' commendable performance at the campus round has brought great pride to the institution, and we wish them all the best for further rounds!