A talk by the Rt. Hon. Patricia Scotland QC, Secretary-General of the Commonwealth
August 09, 2022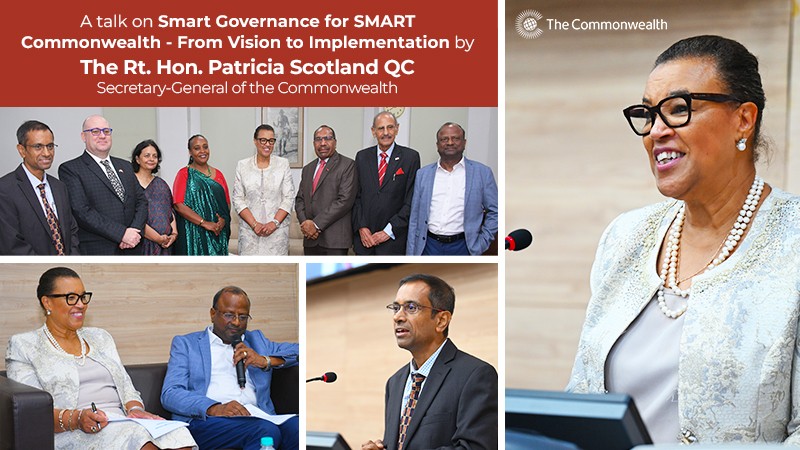 The 56-member Commonwealth association of nations has selected premier Indian B-school, Management Development Institute (MDI) Gurgaon, as a hub to promote smart governance across countries.
"We will work with MDI as a hub for good governance in Commonwealth countries," the Rt. Hon. Patricia Scotland QC, Secretary-General of The Commonwealth, said while delivering a speech on the theme "Smart Governance for SMART Commonwealth – From Vision to Implementation" at the MDI Gurgaon campus here.
"I believe that together we can narrow down, if not eliminate, the digital divide across Commonwealth countries," Scotland said.
The Commonwealth Secretariat has launched an online training program on performance management for member governments. The training is designed to boost efficiency and improve delivery of public services – crucial to the welfare of all citizens but especially the marginalised and vulnerable in a post pandemic world.
For this, the Commonwealth Secretariat has developed a proprietary software called SMART (Strategic Management and Accountability Results Toolkit) as a tool for implementation of an effective Government Performance Management System (GPMS).
Scotland said that, many of the Commonwealth countries suffer from digital divide and implementation divide, adding that South-South cooperation is needed to develop the Commonwealth.
"The underlining causes for poor governance are mostly common across governments," the Secretary-General said.
She also called for digitisation of trade among Commonwealth member states.
"Digitisation of trade is our top priority. Acceptance of digital trade documents will improve intra-Commonwealth trade," Scotland said.
She described the importance of India for the Commonwealth as "absolute".
Pointing out that, of the 2.6 billion people in the Commonwealth, 1.3 billion are in India, the Secretary-General said: "India has made many of our member states believe that change and development are possible."