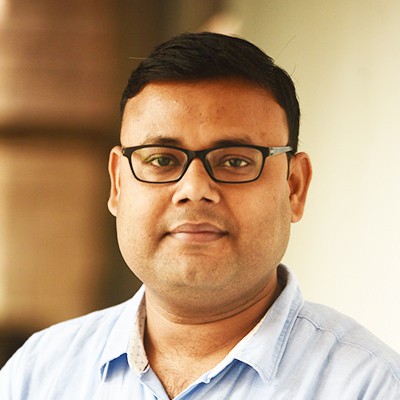 Profile
He teaches courses on Sales & Distribution Management, B2B Marketing, and Measurements in Marketing across programs in MDI Gurgaon.
Srivastava, V. (2018). Modeling Antecedents of Skepticism toward Green Advertising: Evidence from India. International Journal of Internet Marketing and Advertising. 12(2), 105-121 (h Index = 14, SJR = 0.24, ABDC "Rank C")
Chebiyyam, M., Srivastava, V., Aggarwal, V., and Gupta, N. (2016). Drivers Enabling Value Co-creation: A Study of Select IT-services Outsourcing Firms (Client vis-à-vis Service Provider). Journal of Creating Value, 2(2), 176-193.
Srivastava, V. & Singh, T. (2013). Exploring Determinants for Closeness in Manufacturer-Supplier Relationship(s): A Study of Select Indian Manufacturing Firms. Journal of Relationship Marketing, 12(1), 1-21. (h Index = 13, SJR = 0.16, ABDC "Rank C")
Pandey, N. & Srivastava, V. (2013). Factors affecting Tourists' Intention to Purchase: a Study of Indian Domestic Tourists. International Journal of Indian Culture and Business Management, 6(3), 314-329. (ABDC "Rank C")
Srivastava, V. & Singh, T. (2010). Value Creation through Relationship Closeness. Journal of Strategic Marketing, 18 (1), 3-17. (h Index = 14, SJR = 0.39, ABDC "Rank A")
Srivastava, V. & Nandan, T. (2010). A Study of Perceptions in Society regarding Unethical Practices in Advertising. South Asian Journal of Management, 17(1), 59-67. (ABDC "Rank C")
Srivastava, V., Pandey, N. & Sharma, H. (2009). Identifying Product Attributes through Conjoint Analysis with special reference to Colour Doppler. Journal of Medical Marketing, 9(4), 319-328. (h Index = 9, SJR = 0.14, ABDC "Rank C")
He has conducted several training sessions/programs on varied topics viz. Marketing strategy, Product portfolio management, Content marketing, and Pricing etc., for different organizations viz. IOCL, BEL, LIC, and Canon India etc.
Comprehensive study for preperation of a policy/scheme for providing support for formalising informal sector through entrepreneurship promotion for The National Institute for Entrepreneurship & Small Business Development (NIESBUD), Ministry of Skill Development & Entrepreneurship, Govt. of India.
Consulting on retail strategy for Sahara Q Shop Unique Products Range Ltd., Gurgaon.