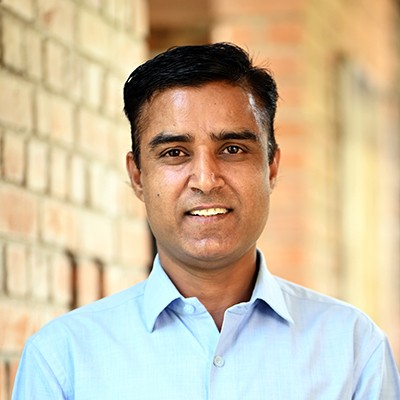 Profile
Prof. (Dr.) Kishore is an Assistant Professor in the area of Marketing at Management Development Institute Gurgaon. Dr. Kishore participated in the Wharton Global Faculty Development Program in 2021, hosted and led by the Wharton School of the University of Pennsylvania. He earned his doctorate in Marketing from Indian Institute of Management, Bangalore in March 2019. In his doctoral thesis, Kishore has examined the role of regulatory focus on Pay What You Want pricing. His current areas of research include consumer decision making in PWYW pricing, enclothed cognition, offloading consumer experiences to digital memory and customer mistreatment in service settings.
Kishore is a certified Piping Engineering professional from Indian Institute of Technology, Bombay and holds a Bachelors of Engineering (Mechanical) degree from University of Rajasthan.
Post Graduate programmes:
Marketing Management, Marketing of High-Technology Products and Innovations, Pricing Strategies at Jindal Global Business School.
Advanced Marketing Management at ICFAI Business School, Bangalore as a visiting faculty.
Digital Marketing at CMS Business School (Jain University) Bangalore as a visiting faculty.
Published Journal Articles:
Do Green Attributes of Destination Matter? The Affect on Green Trust and Destination Brand Equity with Malik G., and Kaur A., Event Management (2021) (ABDC Rating –A, ABS Rating-2)
Investigating consumers' path to showrooming: a perceived value-based perspective with Rajkumar N., and Vishwakarma P., International Journal of Retail & Distribution Management (2020) (ABDC Rating –A, ABS Rating-2)
Green supply chain management: Scientometric review and analysis of empirical research with Singh M., Journal of Cleaner Production (2020) (ABDC Rating – A, ABS Rating- 2)
Critical factors to environment management in a closed loop supply chain with Singh M., Jakhar S. and Mangla S., Journal of Cleaner Production, 255, 120239 (2020) (ABDC Rating – A, ABS Rating- 2)
Published Teaching Cases
SZTC: Customer – Preferred to Customer - Centric with Sidh Kumar, Garima Singh, ETcases 2015
Faculty resource person for Workshop on Case method for Toshiba Software (India) Private Limited (TSIP), Bengaluru.
Faculty resource person for multiple Development centers for Novo Nordisk India Private Limited, Bengaluru.
Kishore Kumar Gangwani and Ramesh G., A study on the Khushboo Gujarat Ki Campaign: Gujarat Tourism.
This research project was awarded by Gujarat Tourism for Impact assessment of the Khushboo Gujarat Ki advertising campaign