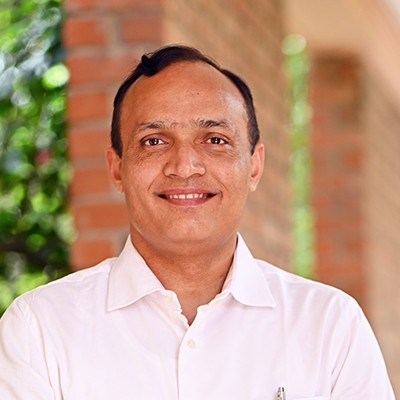 Profile
Dr. Anil Anand Pathak
(B.Sc., M.A., Ph.D.)
Associate Professor, MDI Gurgaon
Dr. Anil Anand Pathak has over 20 years of experience and is working as Associate Professor of Organizational Behavior at the Management Development Institute, Gurgaon. He is with MDI, Gurgaon since 2004. He is a Ph.D. in Psychology and has worked in the area of 'Personality & Careers in Organization' for his doctoral work. He has also been trained for teaching 'Case Method' at the Indian Institute of Management, Ahmedabad. His interests lie mostly in Understanding Self, Personality, Motivation, Leadership and Survey Research. Dr. Pathak has taught courses like Organizational Behavior, Leadership and Motivation, Negotiation Skills, Lessons on Motivation and Leadership through Literature and Recruitment & Selection at MDI Gurgaon in various Post Graduate Programs in Management.
Dr. Pathak has held various positions of responsibility at MDI Gurgaon namely, Warden Boys' hostels, Chair – Students Affairs, Chair – Admissions, and Chair – PGHRM program. He is currently the Chairperson of Organizational Behaviour Area at MDI Gurgaon. He is also the recipient of "Best Trainer" at MDI Gurgaon for the year 2011-12.
Dr. Pathak is a trainer and has been regularly conducting classroom and outdoor training for numerous Government Departments, Public Sector Organizations, MNCs, and Private companies. The outdoor training that he has conducted for the officials and managers of various companies were conducted at sites like Chamba (New Tehri), Jim Corbett National Park, Nainital, Chail, Haridwar and Rishikesh. Apart from regular teaching and research he is also involved in conducting training on Personal, Inter-personal and Managerial Effectiveness, Team Building and Conflict Management and Negotiation Skills for numerous organizations.