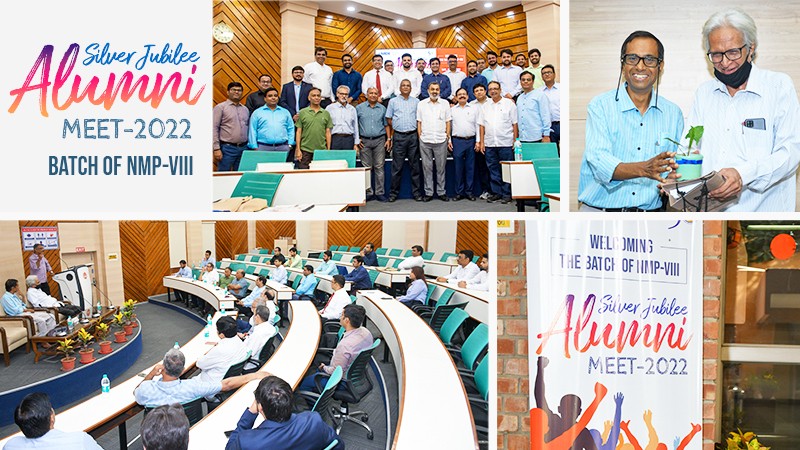 MDI Gurgaon holds Silver Jubilee Alumni Meet of the batch of NMP-8
June 25, 2022 | 06:00-11:30 PM
MDI Gurgaon organised the Silver Jubilee Alumni Meet of the batch of NMP-8 in campus June 25.
The event started with boarding campus by alums June 24 in Kshitij.
This was followed by exploring the campus and visiting the hostels where they lived. The next day kicked off early at 6:00 am with a friendly cricket match between NMP-8 and BM-34 batches which ended on a positive note with each alum sharing his or her experience on ground.
The next event was planned in the Auditorium at 2:00 pm. Prof. Ashok Panjwani addressed the audience and shared how NMP has evolved over the years, followed by Prof. C.V. Baxi's learning from the NMP programme.
Then, Director Dr. Rajesh Chakrabarti and Dean Prof. Avinash Kapoor shared a few words with the audience. After a quick short high-tea break, the event continued with an open session, where the alums interacted with the current batch and the faculty members present. The event ended with dinner where the alums shared how nostalgic and refreshing, this event had been for them.