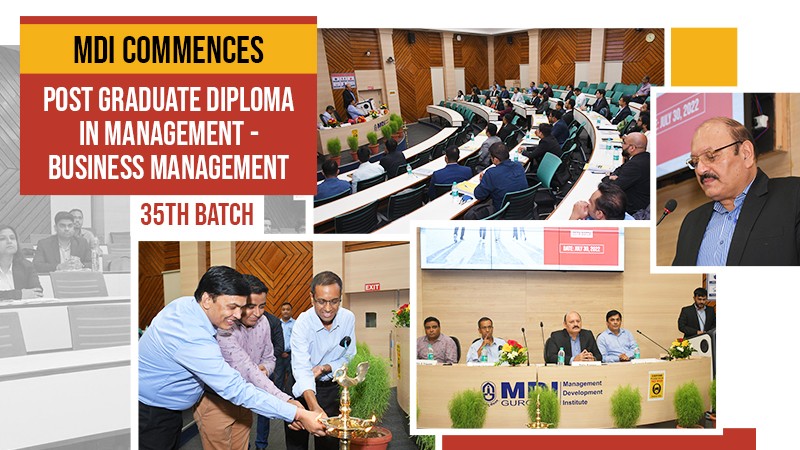 MDI commences PGDM-BM (35th Batch)
July 30, 2022 | 09:00-05:30 PM
MDI Gurgaon welcomed the 35th batch of its Post Graduate Diploma in Management – Business Management (PGDM-BM) at an induction ceremony on its campus July 30.

"We welcome the 35th batch of the PGDM-BM programme with congratulations and best wishes," MDI Gurgaon Director Dr. Rajesh Chakrabarti said while greeting the over 30 participants. "We are confident the participants shall soon walk in the footsteps of the alumni of this storied program that has produced so many leaders and trail-blazers over the years.

In his address, Dean - Industry Connect, Prof. Avinash Kapoor, welcomed the participants for choosing MDI Gurgaon.
"I am sure you guys have made an informed choice," Prof. Kapoor said. "So, congratulations for having made it to MDI."

The PGDM-BM programme is accredited by the Association of MBAs (AMBA), UK. It is aimed at developing leaders who will excel in the rapidly changing business environment, become agents of change and be charged with a customer-centric orientation.

The programme focuses on developing visionary leaders for the rapidly changing business environment. It helps the participants to build skills and competencies necessary to lead change.
The programme attracts talent from diverse industries, cultures and geographies.