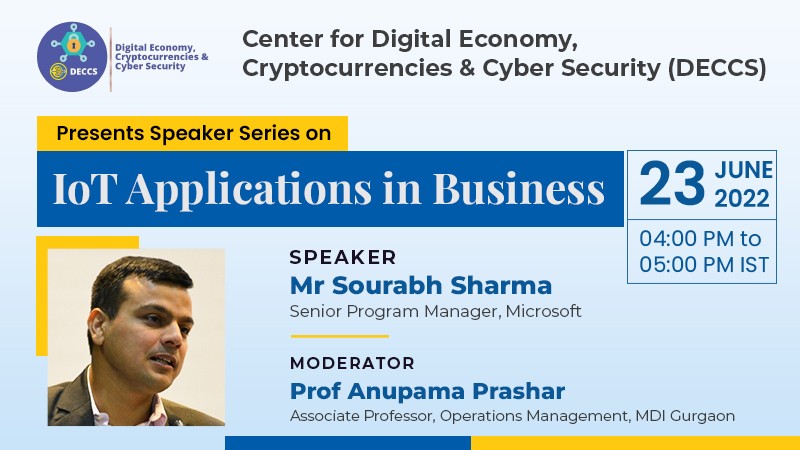 IoT Applications in Business
June 23, 2022 | 04:00-05:00 PM
The IoT bridges all devices including home appliances, software, electronics, and other gadgets by facilitating exchange of information. It has invaded various industries by creating connected automobiles, smart homes, smart hospitals, and smarter industries. When the physical world is bridged with the digital world, things will turn easier and make work completely automated.
MDI Gurgaon's Centre for Digital Economy, Cryptocurrencies and Cyber Security (DECCS) is organising a Speaker Series event titled "IoT Applications in Business". Mr.Sourabh Sharma, Senior Program Manager, Microsoft will speak at the event. He will cover various IoT applications and explain how IoT will shape businesses in the near future.
The session will be moderated by Prof. Anupama Prashar, Associate Professor, Operations Management, MDI Gurgaon.
Date: June 23, 2022
Time: 04:00 PM
Registration link: https://bit.ly/3y1YDYT