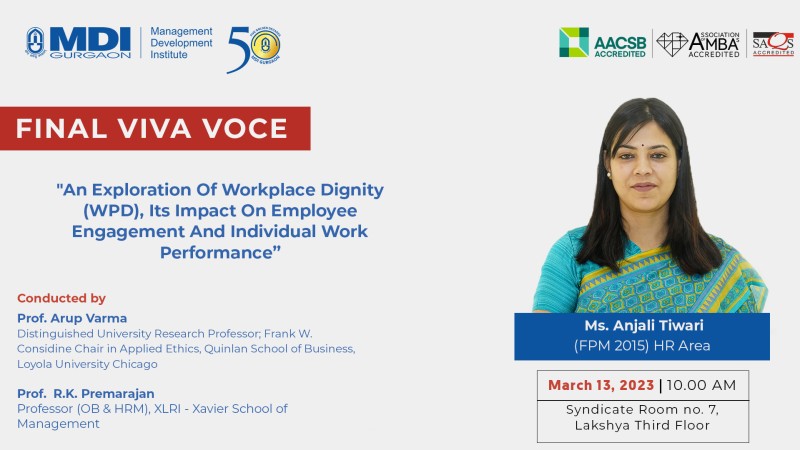 Final VIVA VOCE
March 13, 2023 | 10:00 AM
Ms. Anjali Tiwari (FPM 2015) HR Area shall be presenting her Final VIVA VOCE on Monday, March 13, 2023, @ 10.00 AM in Syndicate Room no. 7, Lakshya Third Floor.
Thesis Topic: An Exploration Of Workplace Dignity (WPD), Its Impact On Employee Engagement And Individual Work Performance
Viva Voce shall be conducted by: Prof. Arup Varma, Distinguished University Research Professor; Frank W. Considine Chair in Applied Ethics, Quinlan School of Business, Loyola University Chicago and Prof.R.K.Premarajan, Professor (OB & HRM), XLRI - Xavier School of Management.