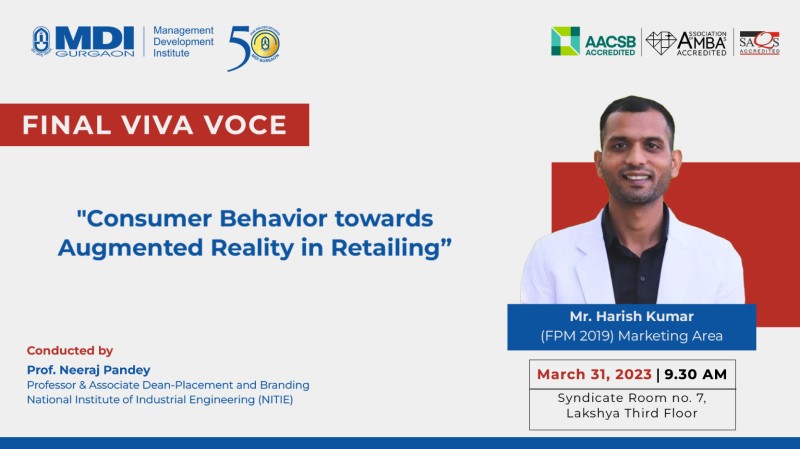 Final VIVA VOCE
March 31, 2023 | 09:30 AM
Mr. Harish Kumar (FPM 2019) Marketing Area shall be presenting his Final VIVA VOCE on Friday, April 31, 2023, @ 09.30 AM in Syndicate Room no. 7, Lakshya Third Floor.
Thesis Topic: Consumer Behavior towards Augmented Reality in Retailing
Viva Voce shall be conducted by: Prof. Neeraj Pandey, Professor & Associate Dean - Placement and Branding, National Institute of Industrial Engineering (NITIE).