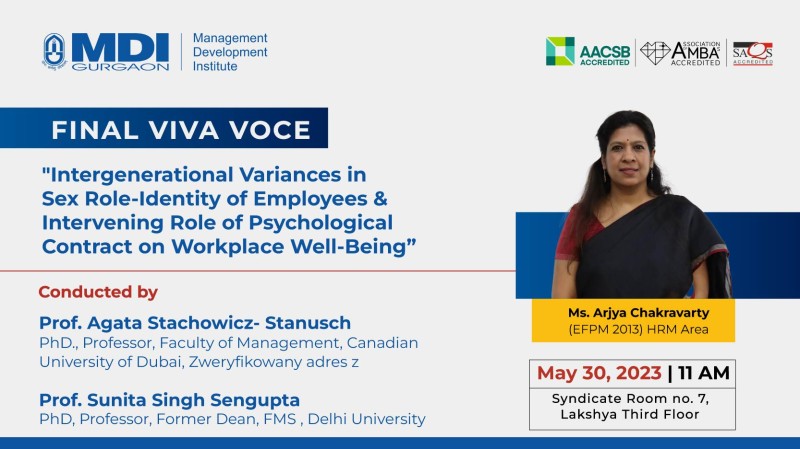 Final VIVA VOCE
May 30, 2023 | 11:00 AM
Ms. Arjya Chakravarty (EFPM 2013) HRM Area shall be presenting her Final VIVA VOCE on Tuesday, May 30, 2023, @ 11:00 AM in Syndicate Room no. 7, Lakshya Third Floor.
Thesis Topic: Intergenerational Variances in Sex Role-Identity of Employees & Intervening Role of Psychological Contract on Workplace Well-Being
Viva Voce shall be conducted by: Prof. Agata Stachowicz- Stanusch, PhD., Professor, Faculty of Management, Canadian University of Dubai, Zweryfikowany adres z & Prof. Sunita Singh Sengupta, PhD, Professor, Former Dean, FMS , Delhi University, Delhi.